Protecting a playground with a schoolyard cover, covering a grandstand or a car park…
For more than 25 years now Texabri has been assisting communities in their construction projects.
Texabri is the no. 1 choice when it comes to solidity and design.
Only the most demanding clients choose Texabri.
Protect the most important space where children play, interact and blossom.
Discover Texabri solutions for school playground shelters. They comply with CTS/NV665/Eurocodes safety standards and are entirely customisable !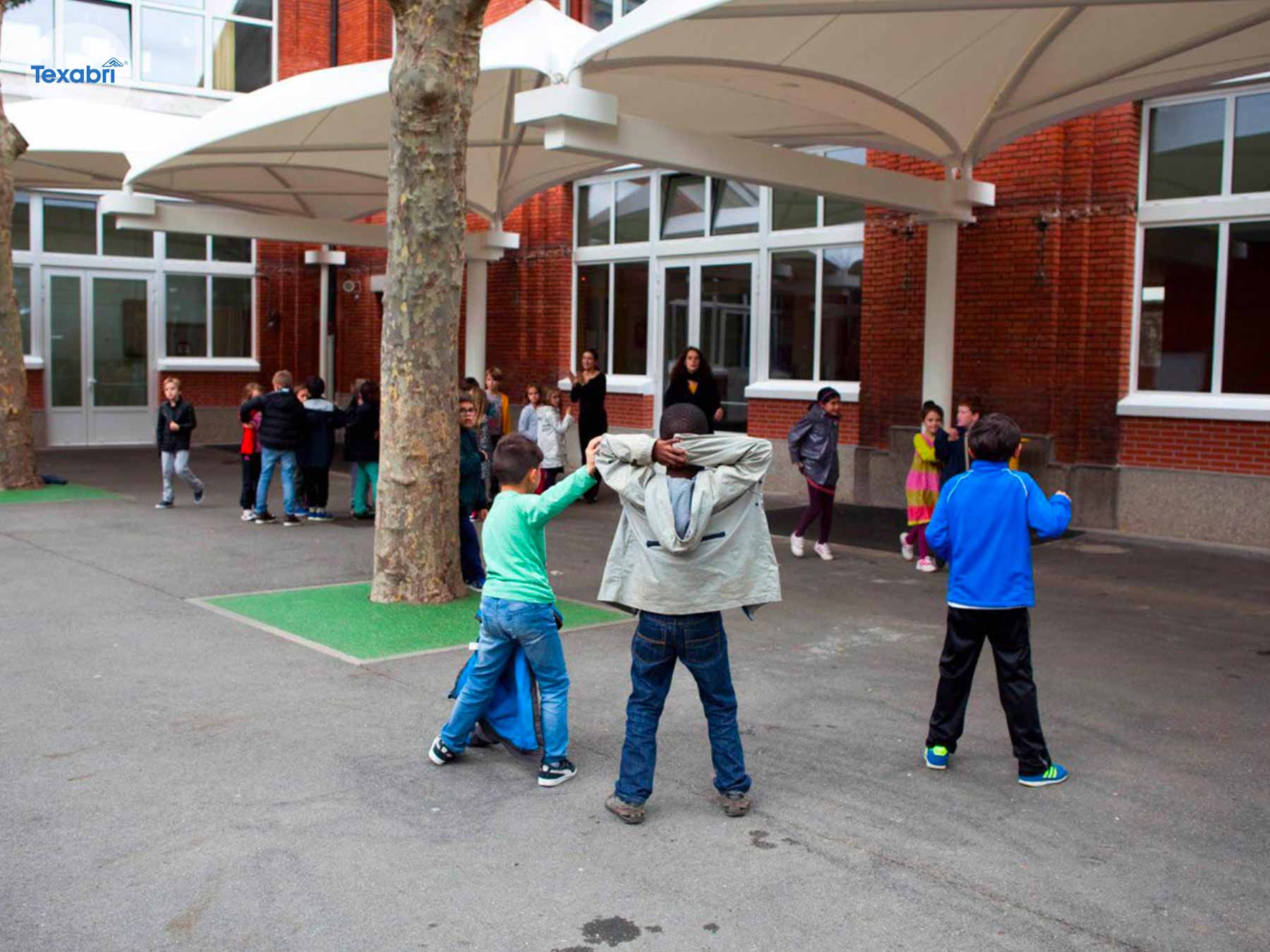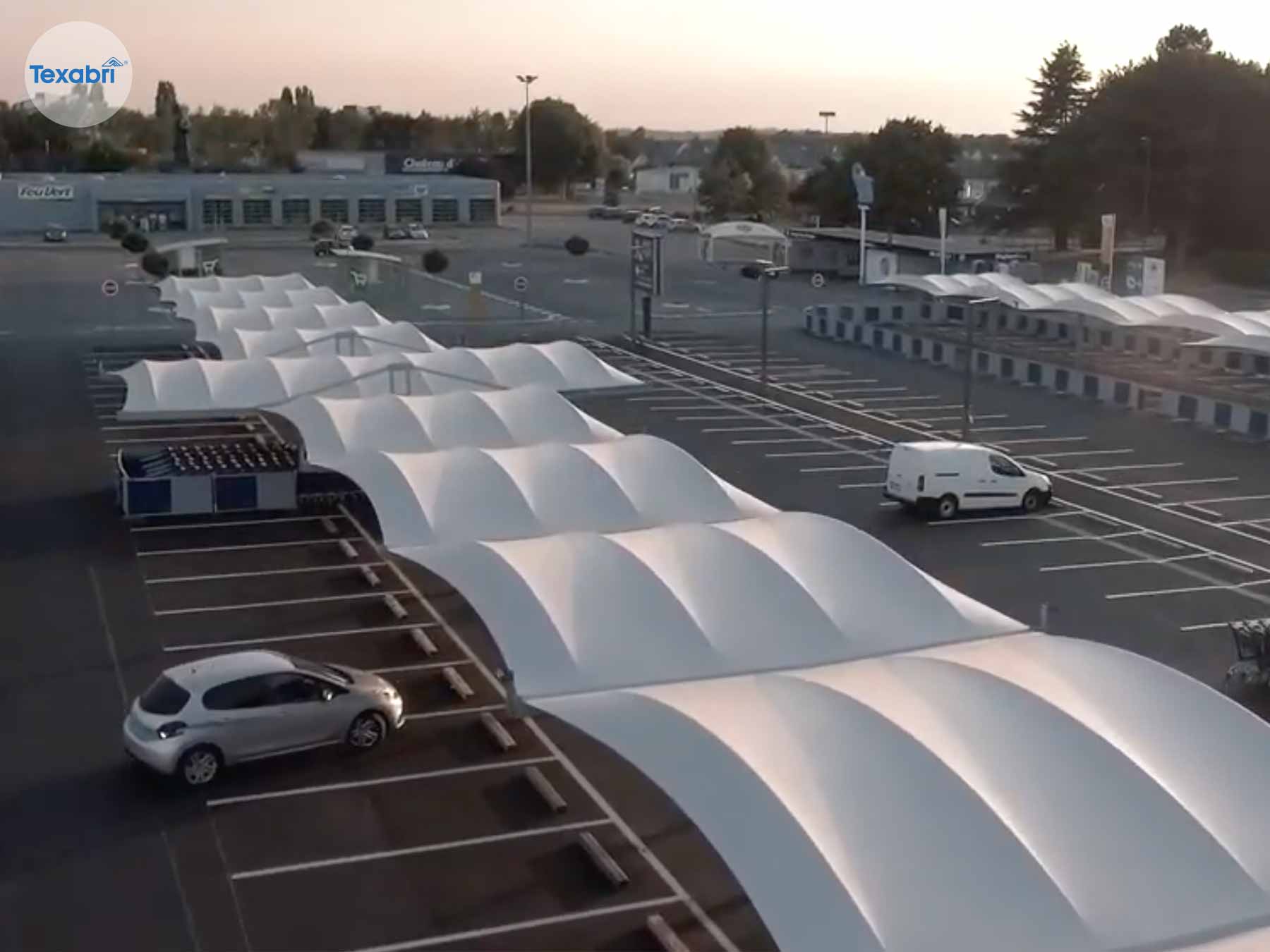 For communities looking for an alternative to heavy construction, Texabri offers a solution for protecting car parks of any size.
Texabri offers solutions for covering grandstands so that sports fans can fully enjoy their area of interest. Modular, economical and compliant with strict safety standards – the Texabri shelter was designed with one goal in mind: protecting spectators and offering them the best experience during an event, regardless of the weather.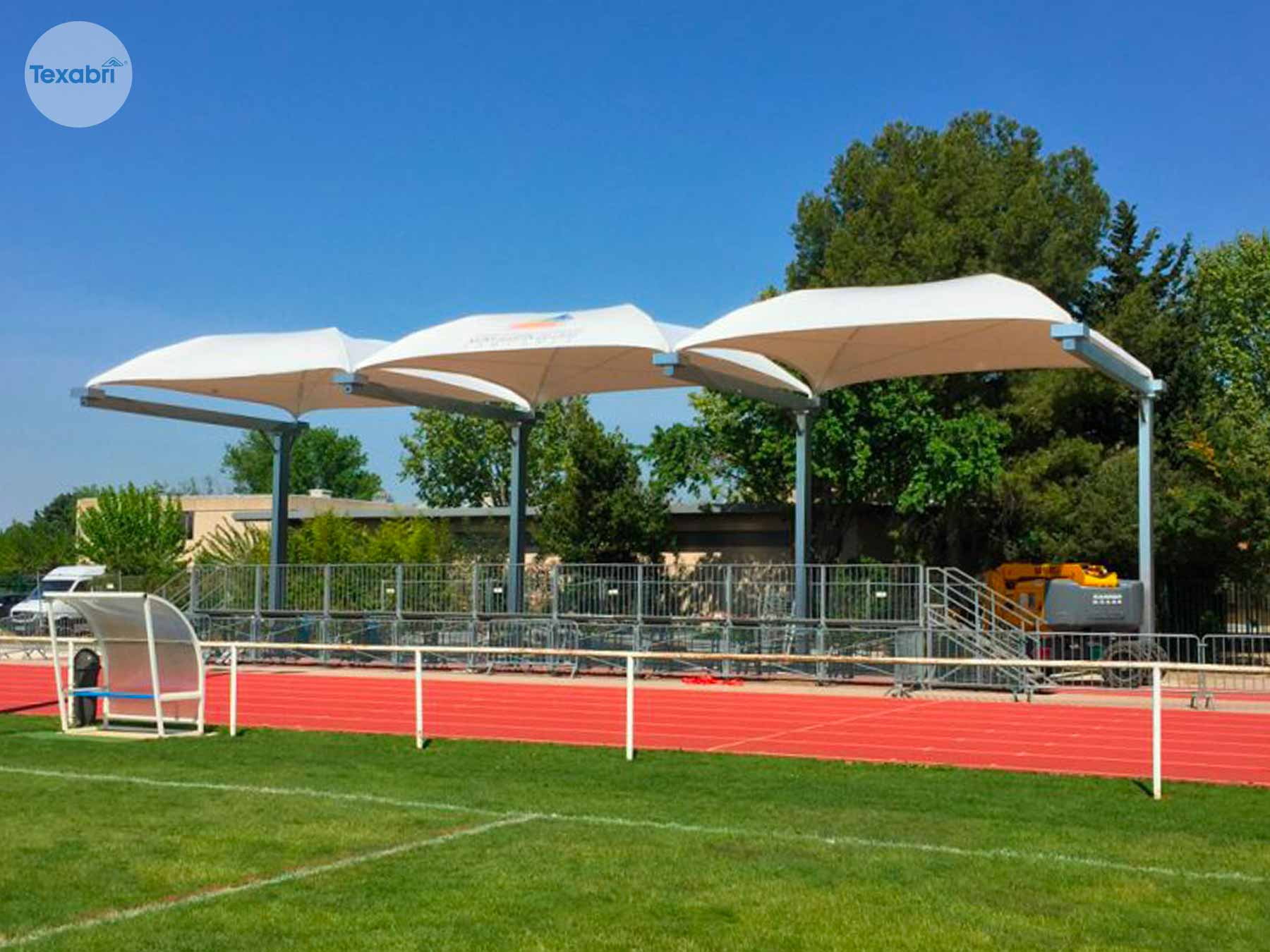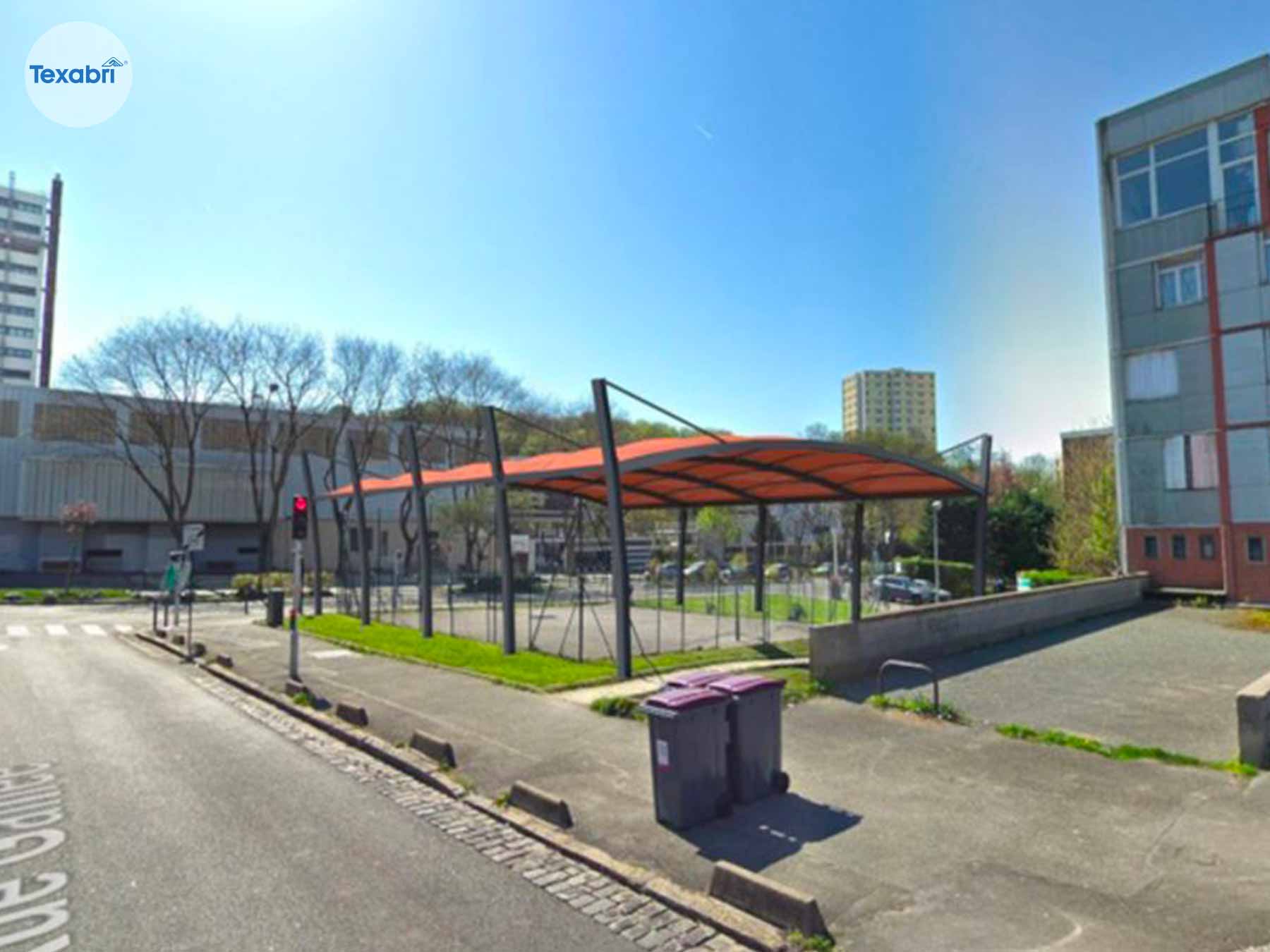 Covering a sports field is important for players and spectators. It allows you to make maximum use of the facility regardless of the weather. Discover shelters for sports activities: infinitely adjustable and customisable for integration in any kind of environment !
Your project requires a customised shelter?
Our technical engineering office is there to meet the challenge.
Entrust Texabri with your project and you will get a partner that is committed to your success.