For facilitating permanent use of equipment and ensuring protection from bad weather Texabri offers specific shelters for car wash centres.
If you wish to cover a vacuuming station or a gantry car wash, benefit from our experience to make the best choice !
Texabri is the no. 1 choice when it comes to solidity and design.
Only the most demanding clients choose Texabri.
Vacuuming station shelter
If you believe that a car should be clean inside and out, providing your clients with a sheltered vacuuming station is no longer optional.
Economical and robust at the same time, a shelter allows you to protect your vacuuming equipment, which increases its life expectancy and optimises operation, regardless of the weather conditions.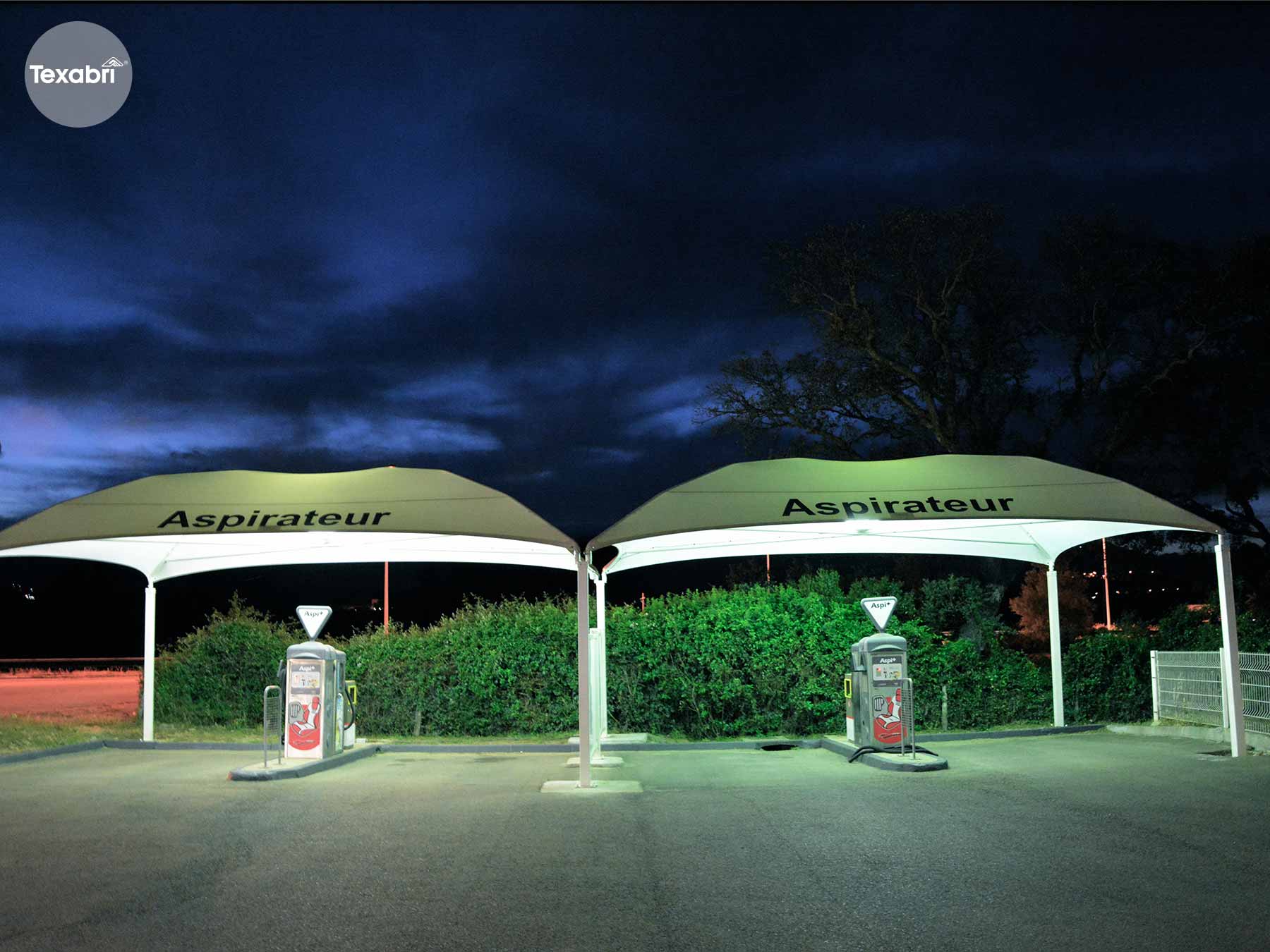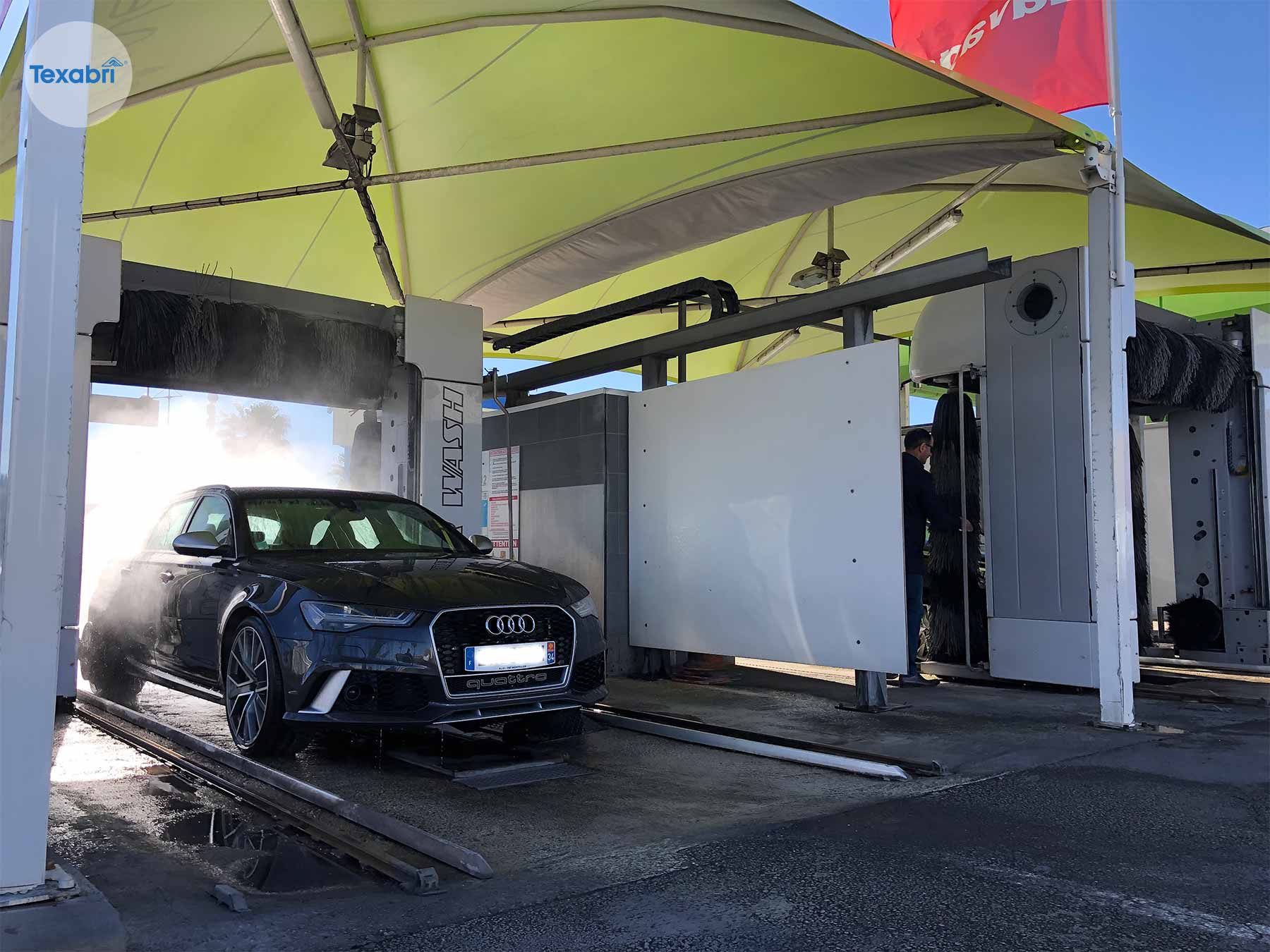 Whether it is an automatic gantry car wash or a tunnel system: Texabri offers shelters adapted for wet areas in your car wash for the perfect wash in the best conditions.
A large range of shelters for effectively covering your equipment and allowing your clients to use the car wash throughout the year.
Discover our modular, customisable and reliable shelters for high-pressure jet wash stations.
A solution tailored to the needs of professionals in the car wash sector that allows protecting your clients as well as your equipment and provides optimum user experience 24 hours a day, 7 days a week.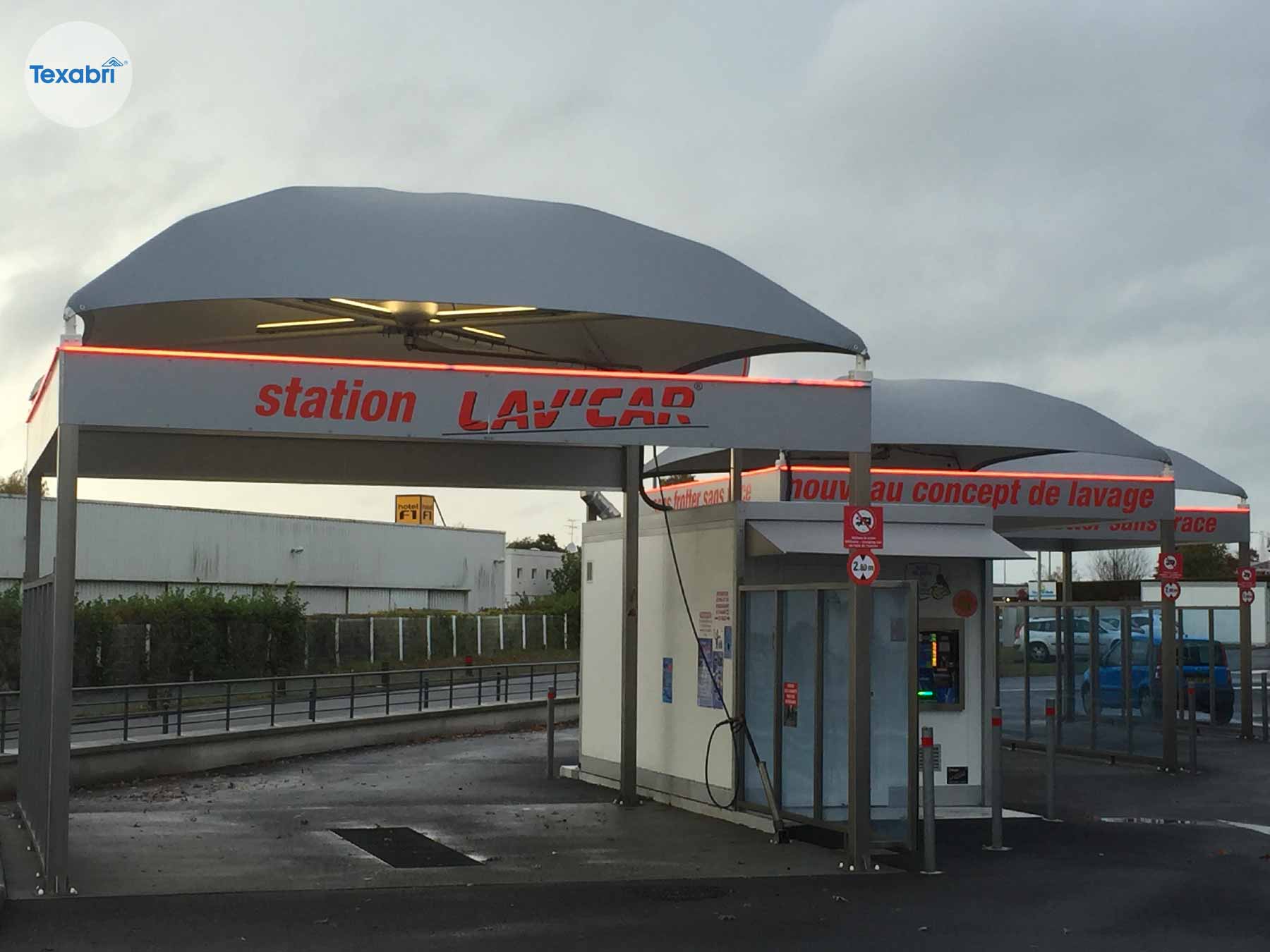 You have a project requiring a custom shelter ?
Depending on the specifics of your car wash station, we are able to design a unique shelter
Partner of washing professionals for almost 25 years, our teams are at your disposal to advise you and guide you in your choices.
Entrust Texabri with your project and you will get a partner that is committed to your success.